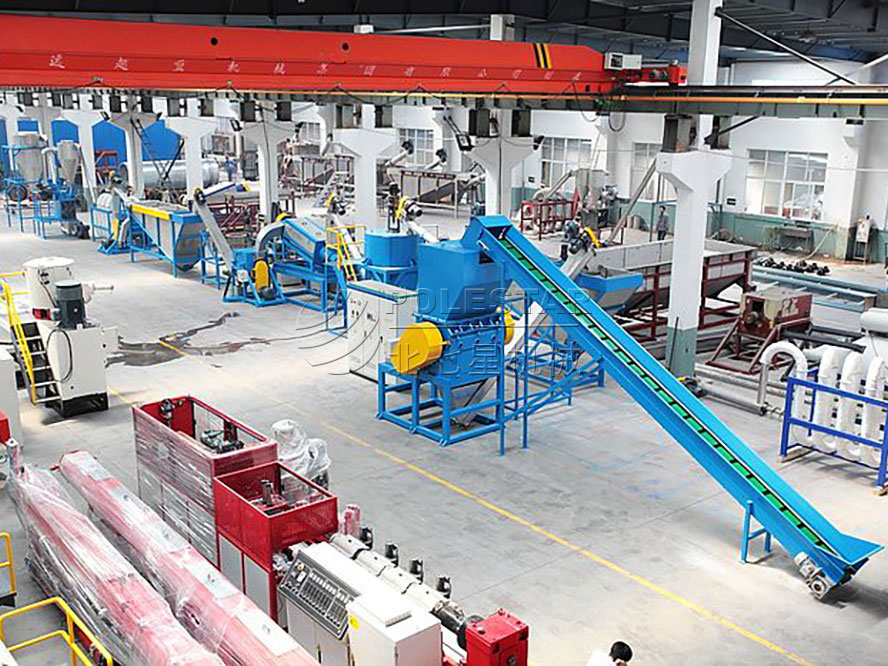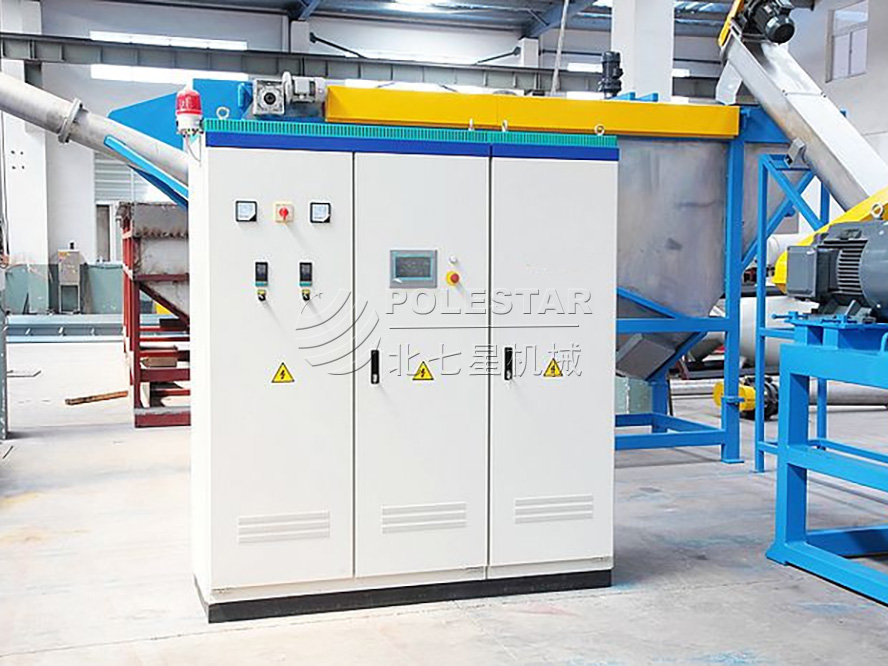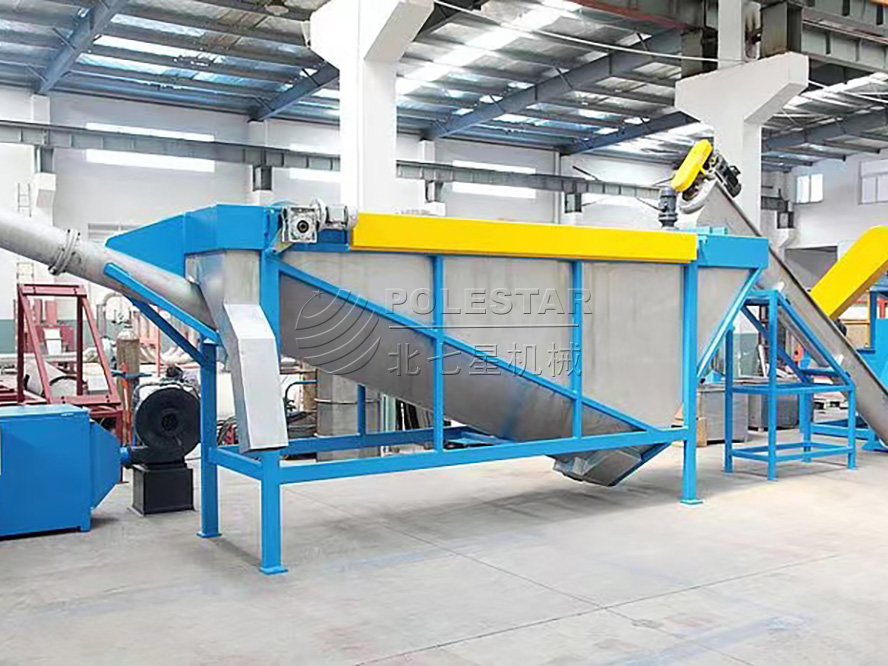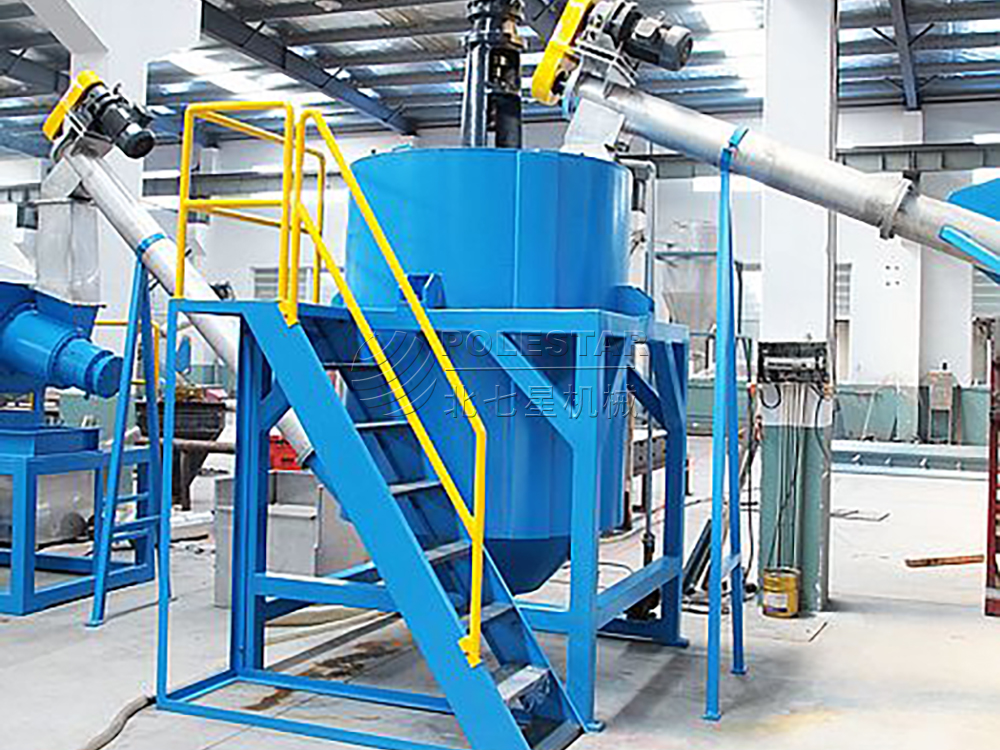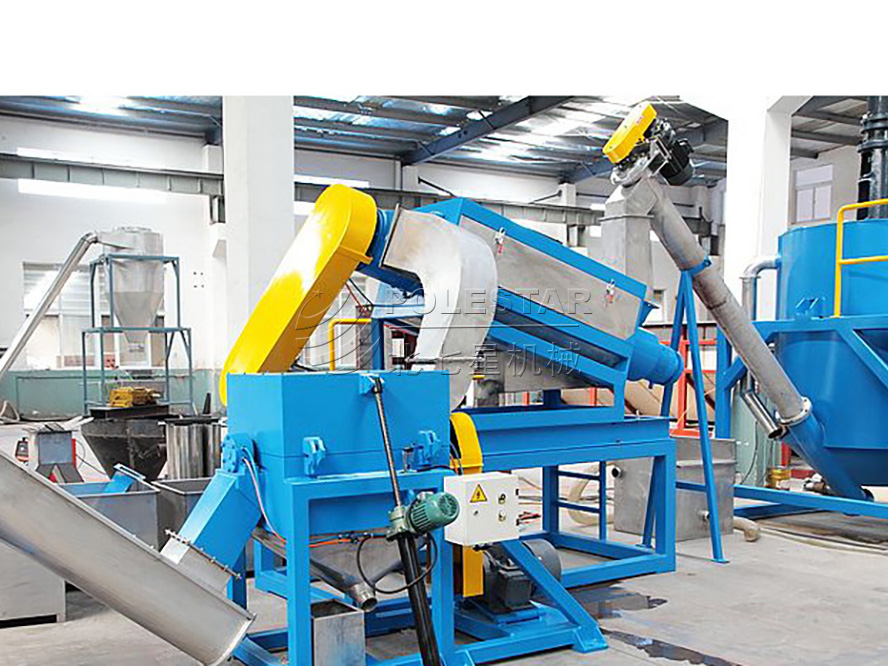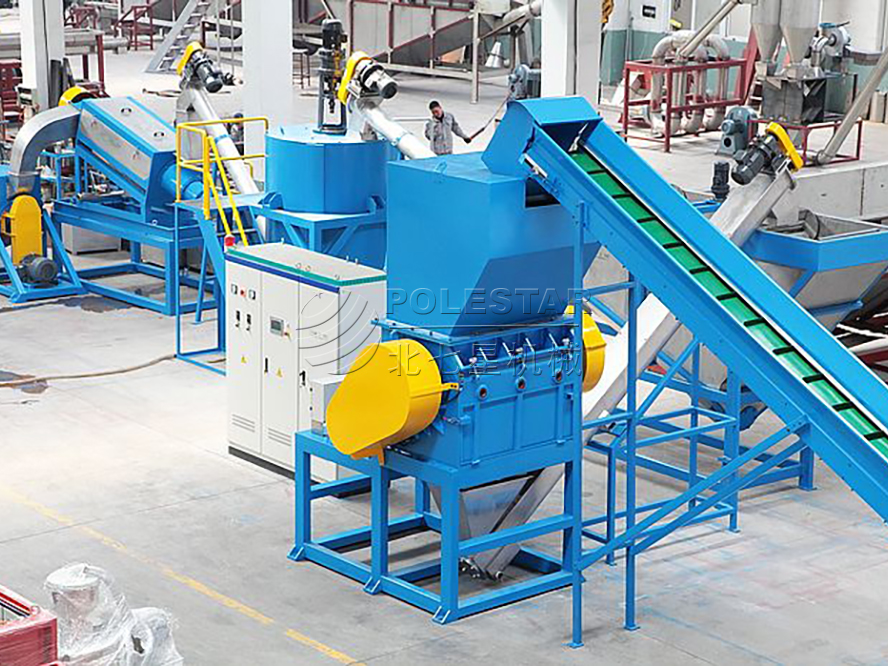 The whole pe film washing line equipment is researched, design and manufactured by our company, integration of Europe technology, it has features as high efficiency, working stable, low humidity content(less than 5%). We use good quality on our washing machine(SUS-304,more than 3mm thickness) ensures whole production equipment long service life time.
Working flow: Belt conveyor→2.crusher→3.Screw feeder→4.friction washer→5.Screw feeder→6.Floating washer→7.Screw feeder→8.Dewatering machine→9.Hot air drying system→10.Storage hopper→11.Control cabinet
Function of each equipment:
1.Belt conveyor:conveying or transporting dirty plastic films into crusher.If too much scrap iron,metal detector may be needed.
2.Plastic crusher:cutting or shearing type:cutting jumbo film or bag into small pieces
3.Screw feeder:feeding film pieces into the next step
4.High speed friction washer:clean the dirty on the surface of film scraps
5.Floating washer:clean the rest dirty on the surface of film scraps
6.Dewatering machine:dewater for film scraps to get final good quality film scraps
7.Hot air drying system and air blower:use hot air to remove the moisture from PP/PE scraps.
8.Storage hopper:store the PP/PE scraps for next step packing.
9.Control cabinet:elements:Schneider,ABB,Siemens,Danfoss,RKC, etc
Applications: This PE film washing line can be suitable for recycling PE PP bag, woven bag, non-woven bag, HDPE milk bottle, oil barrel, Oil tank, car cover, agricultural film etc.
Main feature:
1. Simple structure, easy operation, high capacity, low energy consumption, safety, reliability;
2. Automatic controlling, structure arrangement compact, high production efficiency, and nice cleanness;
3. Fully remove the sediment, label, colloidal and other pollutants by cold water rinsing or hot water washing, and friction washing;
4. The complete solution for metals, sediment,waste water, granulation;
5. The latest centrifugal dewatering and squeezing technology.
| | | | | | | | |
| --- | --- | --- | --- | --- | --- | --- | --- |
| Model | Output (kg/h) | Power Consumption (kW/h) | Steam (kg/h) | Detergent (kg/h) | Water (t/h) | Installed Power (kW/h) | Space (m2) |
| PE-500 | 500 | 120 | 150 | 8 | 0.5 | 160 | 400 |
| PE-1000 | 1000 | 180 | 200 | 10 | 1.2 | 220 | 500 |
| PE-2000 | 2000 | 280 | 400 | 12 | 3 | 350 | 700 |